Eastern Suburbs Garden Supplies
Welcome to our premier landscaping specialist site! Eastern Suburbs Garden Supplies are suppliers of quality Firewood,sand, rock, soil, gravel, building and landscaping products. Not only do we sell the best products at super prices, we have the experience and customer service to go with it!Some of our staff members have been in the game for over 40 years.
If you cannot find what you are looking for on our website please give us a call.
WE DELIVER 6 DAYS A WEEK!
LATEST NEWS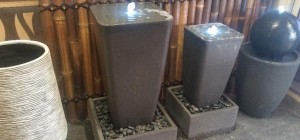 We now carry in stock over 1200 pots and assorted water features. These are all lightweight, easily moved and ready to load straight into your car.